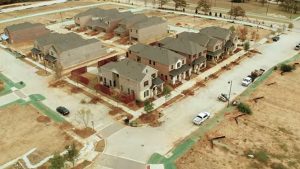 Flower Mound is one of the fastest-growing places in the country, according to a Census Bureau news release on Thursday.
The Census released lists of the 15 fastest-growing cities and towns in the U.S., one by largest numeric increase and one by largest percentage increase, between July 1, 2016 and July 1, 2017.
By percentage, Flower Mound was the 11th fastest-growing municipality in the country with a 4.3 percentage increase. The 2017 total population was 76,681.
By percentage, Frisco was the fastest-growing city in the country with an 8.2 percent increase. By total numbers, San Antonio was the fastest-growing city with a numeric increase of 24,208 people in 2017.
Dallas and Fort Worth were the third and fourth fastest-growing cities, respectively, in 2017, and Fort Worth moved past Indianapolis for the No. 15 spot on the list of the most populated cities in the country.
Click here for more information about the Census Bureau report.