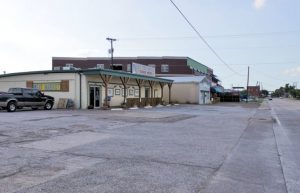 A Lewisville institution of over 40 years may pack up and head west next year.
The owners of Old Town Market, specializing in fresh cut beef, pork, and poultry, have land under contract on Chinn Chapel Road next to Rapid Med in Double Oak, according to co-owner Sharon Knowles.
Sharon and her husband, Shawn, have owned the market at 301 S. Mill Street in Old Town Lewisville since October 2009. Old Town Market was started by Shawn's father, Bob Knowles, and fellow businessman Dickie Grant in 1977.
Their move is related to the city's plans to redo Mill Street. And the social media uproar has led to the mayor issuing a statement from the city.
For its part, Lewisville government said it's not forcing the Old Town Market out, and would prefer they stay.
"They are exactly the type of business we like to have in Old Town," said James Kunke, the city's communications and tourism director. Assistant city manager Claire Swann agreed. Mayor Rudy Durham's statement on Wednesday echoed that.
"First, let me say without hesitation that the City of Lewisville (and I personally) would like to see Old Town Market continue to operate in the location and manner it has been. It is the type of business we want to see in Old Town – a thriving retail operation, a unique dining opportunity, and a regional reputation and customer base," Durham wrote. "If something I have said somewhere along the way has given a different impression, I apologize for that. Let me say it again in very clear language – as a resident and as mayor, I want Old Town Market to stay in place."
In the meantime, the Knowles said they "hope to close soon" on the property in Double Oak and open sometime next year.
Read more here from the Lewisville Texan Journal.