Dianne Edmondson of Robson Ranch on Tuesday defeated Jim Carter of Bartonville by 111 votes in the primary runoff for the Republican nomination for Denton County Commissioner, Precinct 4.
Edmondson led the Denton County Republican Party for 14 years prior to retiring in 2016 and was endorsed by Denton County Sheriff Tracy Murphree.
Carter served as Precinct 4 Commissioner from 1999 to 2006 and was backed by outgoing Precinct 4 Commissioner Andy Eads, who is running for County Judge.
"I had a fabulous team of people that was actually headed by the good Lord. It was His will that I be in this race, it was His will that I win it and I am looking forward to doing His will as county commissioner. I will do what's best for Denton County," said Edmondson.
Carter said he "was happy at the prospect of getting to serve the county again."
Edmondson's next hurdle is a showdown with Democrat Bryan Webb, a former Flower Mound Town Council member, in the general election this November.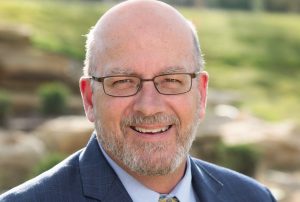 "Tonight the GOP voters of Denton County Pct. 4 in a very close race chose a partisan to be there nominee for County Commissioner over someone with proven experience" said Webb. "I want to thank Mr. Carter for his service to Denton County and his willingness to offer his services again."
Although Webb faces an uphill challenge– no Democrat has held a seat on Commissioners Court since 1998– he pointed to his track record in Flower Mound.
"I look forward to making the case to Denton County that my proven experience of cutting tax rates, attracting and retaining businesses, while delivering exceptional services is superior to simple partisan politics," said Webb.
Edmondson predicted that the "blue wave" will not materialize in Denton County this fall.
"I'm looking forward to a spirited race in November. This is a red county. The last Democrat was taken out of office when I became county (GOP) chairman so I am kind of used to running against Democrats," she said.
"I think we will win. I know [Webb] is a formidable candidate and I look forward to a very interesting race in November."