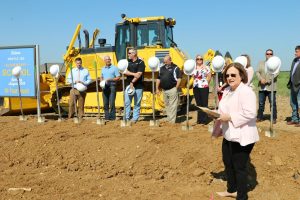 The Argyle Independent School District broke ground on its second elementary school Friday.
The new school is located in the Harvest community at the southwest corner of Old Justin Road and Harvest Way and is scheduled ​to​ ​open​ ​in​ the ​fall​ of ​2019​​.
Last year, a $166 million bond was passed to help Argyle ISD to accommodate its growth, which is projected to nearly double in the next five years.