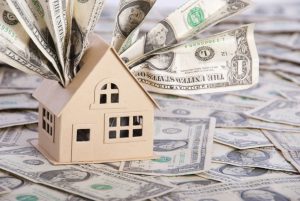 By Amanda Pruett
Once again it's the time of year Denton County will be revaluing your property for tax purposes.
The Denton County Appraisal District has sent out what they believe will be the new 2018 tax valuations for your property. As always you should expect them to go up.
Here are a few tips to follow if you feel they have overvalued your property.
First, once you have received your notice you have 30 days to either go to their office and have an informal meeting, or file a written protest to the appraisal district. For most properties, that deadline date will be May 18, 2018. You can locate your particular deadline date on the appraisal notice mailed to you or on your property's detail page on our website.
If you choose to go to their office in Denton they will have you speak with an appraiser to explain your position as to why you feel they are wrong. If you both agree on an amount then you're done.
Or you prefer not to go in person you can file a written protest which must contain your name (the property owner), address and or legal description along with a reason why you feel they have made a mistake. To ensure they have received the notice, you should either hand deliver or send by registered mail.
The Appraisal District Office will then notify you of a time to come in and present your case to the review board. If you do decide to first have an informal meeting (I feel this is the best approach to start with) you can still request to meet with the board if you don't like the outcome from your meeting.
Just remember when meeting either informal or in front of the board, stay calm and courteous. It will get you much further than the alternative.
Secondly, be prepared, just because you think they are too high won't get them to reduce your value. Look for mistakes that they may have made in square footage, bedroom count or anything else that may affect value. If there are no mistakes then ask a Realtor for comparable sales in your area you think would help in your defense. Also take pictures of any areas of the property you think would support your opinion of value.
If you are going before the board you have the right to ask in advance which comparables they plan to use to support their value (check with the district for deadlines for requests).
I also suggest if you have the time to sit in on review board hearings prior to your actual hearing time, it would help you better understand the process before you go in for yours. The meetings are open to the public.
Thirdly, if the property in question is your homestead, by state law they cannot raise the taxable value more than 10 percent in one year. Now this doesn't mean they can't assess it more than that, but not the taxable value. If you are on multiple acres then this cap can apply up to 10 acres.
If you would like more information on your property from the County Appraisal District you can access their website at www.dentoncad.com.

Amanda Pruett is a real estate agent with RE/MAX Cross Country and can be reached at 469-233-1751 or [email protected]