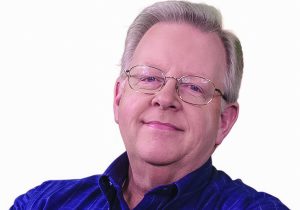 The weather this past month made for one of the coolest Aprils on record in North Texas.  Final figures are still being compiled, but as of April 27th, the National Weather Service was expecting that April 2018 would place easily in the top 10 coolest Aprils on record, possibly in the top 5.
Denton County's temperatures covered a 55-degree range during the month; actually in less than 24 hours.  Our warmest day was April 6th, when we touched 87 degrees.  Just hours later, Denton was down to 32 degrees behind a powerful Arctic cold front that gave us two nights with 32 degrees.  Scattered frost was common both mornings, but to qualify as a freeze, the temperature would have to have dipped below 32 for at least 5 minutes.  Denton also set a record low of 40 degrees on April 26th, shattering the previous record of 45.  The day-night average of all temperatures in April (as of the 27th) was only 58 degrees, a full 5 degrees cooler than normal.
Rainfall was not very plentiful.  Denton Enterprise Airport recorded trace amounts on the 6th, 7th and 24th.  .31″ fell on the 13th, .46″ fell on the 21st and .36″ fell on the 25th for an unofficial total of just 1.10″ for the month, which was 1.6 inches below normal.  During the first four months of 2018, Denton has recorded about 10.4 inches of rain, which is about normal for this point in the year.
Looking ahead, the near-term forecast models and experienced storm forecasters are predicting a more active weather pattern.  The first two months of meteorological spring have been relatively calm in Tornado Alley, but fairly active from the Mississippi Valley eastward.  Now it appears several upper level storm systems will be lining up in the Pacific and diving into the Plains, which would indicate more severe weather in the month ahead.  Don't let down your guard against the most dangerous aspects of severe weather, including lightning, flooding and damaging winds.
The Climate Prediction Center continues to monitor a weakening La Nina in the central Pacific, which offers few clues on its own.  For now, the CPC is predicting warmer-than-normal temperatures throughout Texas and no particular trend of above or below-normal rainfall during the summer months.
Brad Barton is Chief Meteorologist for WBAP820/570KLIF/99.5'The Wolf' and Home Field Meteorologist for the Texas Rangers Baseball Club.