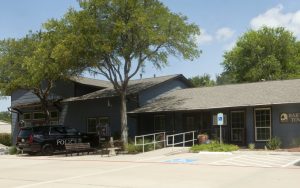 The town of Bartonville is asking its residents if they want to increase their police department staffing, decrease it or abolish the department all together.
The town has posted a brief survey on its website about the future of the police department.
"The Bartonville Town Council has heard your questions and comments regarding police services for Bartonville and the associated costs," the web post says. " We have devised a very short, transparent survey. Now is the time to clearly communicate your wishes."
The current department is staffed by a police chief and three police officers, which provide 79 percent coverage, about 132 hours per week. It's at an annual cost of more than $461,000.
The first question on the survey asks "Do you agree or disagree with the following statement: The Town of Bartonville should have a police department."
The second question on the survey provides a table that shows how residents' taxes would be affected if the department's staff was reduced or increased, or if the department was removed. It asks residents to choose the size they think the police department should be.
The deadline for Bartonville residents to submit their survey is May 4, and the results will be announced at the May 15 Town Council meeting. The town "will use the survey results to implement the recommended level of service," according to the town website.
If the Bartonville Police Department does eventually dissolve, the town would utilize the Denton County Sheriff's Office for law enforcement services.
Mayor Pro Tem Jeff Traylor said that most current council members ran on a platform promoting smaller government and lower taxes, and they want to get the residents' unbiased opinions about the size of the police department.
"If council says that we know what our residents want because it's what we think, that feels inappropriate," Traylor said. "We'll do what needs to be done to meet the town's expectations."
Bartonville Police Chief Bobby Dowell could not be reached for comment.