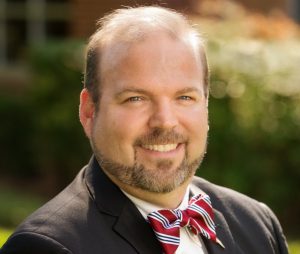 On Tuesday, April 17th through the early morning hours of Wednesday, April 18th, Town Council listened to the Master Plan Amendment, Zoning update, Park Fees and Development Agreement update for the Lakeside Village project.  I want to take a moment to go into my thought process on some of the issues raised.
In the weeks leading up to the meeting I received hundreds of email messages and there were over 100 speaker cards submitted. (At three minutes per speaker, public participation would last around five hours.)  I would estimate that there was close to an even split for and against.  Of the people who spoke against and of the email messages that indicated why they were against the project, most of those items were decided years ago or were not being decided during zoning.  The vote was not to allow or disallow towers.  If council did not take any action on these items, multiple towers of 25 stories or more could have been built on the property.
In those email messages and speaker presentations issues and questions were raised including school overcrowding, utility capacity, access to Grapevine Lake, and traffic.
– According to the LISD demographics, most of the schools in Flower Mound are at or below optimum capacity AND that the ten-year projected attendance is expected to decline, AND LISD is fully aware of the projects approved, overcrowding is not an issue.
– All projects are required to pass SMARTGrowth before it can be heard by boards, commissions, and Town Council.  SMARTGrowth contains, among other things, the measurements for utility capacity and police and emergency services.  I directly asked town staff if this passed SMARTGrowth and was informed that it did.
– Public access to the lake will be increased from where it is today.
– Traffic Studies were completed in late 2017, with data including this project. There were changes to roadways within the property to address the issues raised.
Lastly, I talked to Lakeside homeowners who wanted action on the Property Owners Association (POA).  They wanted action regarding properties not on the agenda (their houses).  Taking that in consideration and that the POA agreement is contract law, Town Council could legally do NOTHING about the POA.  We were deliberating on zoning for a different property.  If we did, the town would be subject to a lawsuit.  The #1 job of Town Council is to act in a manner that does not leave the town liable to being sued.  We asked the developer to look at the agreements and they have indicated they will work with the homeowners.  That is the limit as to what we could legally do.
This project was not rushed.  There were many questions brought up by residents that are not addressed in zoning changes.  During the joint work session with P&Z, I instructed town staff to not bring this item forward if they were not finished or if they had issues with the proposal not meeting our codes.  Our Town Staff is very talented and know our codes forward and backwards.  I trust their decisions and recommendations.
What Town Council did with the zoning is to tightly bracket as to what can and cannot go into the sub-zones of the property.  We took many opportunities to lock in, as much as legally possible in zoning, what the definitions of each sub-zone would be regardless who owns the property.
Many of the outstanding questions people, council, and staff have will be addressed when they bring the site plan, which is the next step of the process.  Council's vote on the zoning which detailed and put minimums and reduced maximums on what can go on each sub-zone.  We voted on the developer's agreement which contained triggers, usage, phasing, access, and other limitations.  We then voted on park fees using the amounts indicated by our town's appraiser (higher land value) and our mixed use ordinance, as they were meeting all the requirements listed by that code.
Because the MPA and Zoning was approved does not mean construction starts today or tomorrow.  It just means the project can continue along the process to the next phase of approvals.  There will be many more meetings about this property with more details over the upcoming months.  I hope this project will be successful as it will mean more opportunities for our town to shine.
If you have any additional questions of comments, please email me at [email protected]