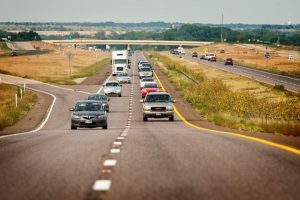 Local residents got a closer look Thursday at the state's plans for expanding I-35W in southern Denton County.
The Texas Department of Transportation hosted a public input meeting at Argyle Middle School with many maps, handouts, aerial photographs and employees to explain what TxDOT's long-term plans are to expand the interstate from the Tarrant/Denton county line to the I-35W/I-35E split in south Denton.
Ryan Lafontaine, a local TxDOT spokesman, said TxDOT wants to expand I-35W in southern Denton County to try to keep pace with the area's rapid growth.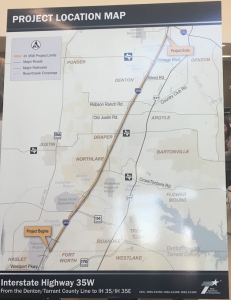 The $1.1 billion project is split into two sections. TxDOT would begin by adding two-lane frontage roads on either side of the interstate from just south of the I-35 junction in Denton to Dale Earnhardt Way. Similar frontage roads have already been constructed from Dale Earnhardt Way to the county line.
That first section, with an estimated cost of $350 million, is fully funded, Lafontaine said. TxDOT expects to open bidding on the project in late 2023.
The second, larger section of the project is the addition of one main lane for each direction throughout the entire 16.3-mile project. It is expected to cost about $550 million and is not yet funded. TxDOT expects to open it up for bids from contractors in 2030, with an approximate completion in 2038.
Lafontaine said the meeting was intended to not only inform residents of TxDOT's plans, which are still in the beginning stages, but also to get their opinions, concerns and input to potentially make changes.
Written comments will be accepted until May 4 via email at [email protected], or by mail to Nelson Underwood, P.E., TxDOT Project Manager, 4777 E. Highway 80, Mesquite, TX 75150.