Southern Denton County residents will head to the polls starting this month to decide a plethora of municipal and school board contests.
The Cross Timbers Gazette asked each candidate in a contested race to answer a brief questionnaire to help voters make an informed decision at the polls.
Highland Village Mayor Charlotte Wilcox is running for her second full term. She was re-elected in 2015 after being appointed to the position in May 2014 when then Mayor Pat Davis resigned. Running against Wilcox is student and lifelong resident Eric Aplis.
Election Day is Saturday, May 5, with early voting from Monday, April 23 to Saturday, April 28, 8 a.m. to 5 p.m.; and, Monday, April 30 and Tuesday, May 1, 7 a.m. to 7 p.m.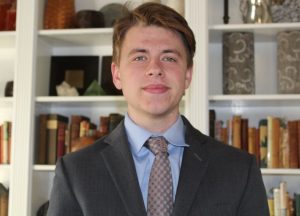 Eric Aplis, 18
What is the main issue facing your community and how would you address it: The biggest issue that currently faces the town of Highland Village is a lack of civic engagement. In a town of over 10,000 people, we struggle to fill even half of the small-sized room at the Town Hall meetings. To supplement this problem, many people are unaware of the topics in their town, because they are not often seeing what is wrong. If elected, I would use the tools available to the city to reach out to the citizens of Highland Village through social media, local events and other outreach opportunities to help inform the residents on what the issues are and how they can present their opinion and help work with others to fix the problem at hand.
Why are you the best candidate for this position: I do not believe there is a "best" candidate for a position like this. There are candidates with different backgrounds, different views and different experiences that shape how they want to run Highland Village. Since I was born, I have lived in this town. How I view the issues are shaped around growing-up in the city, rather than moving into it. I experienced the schools, the parks and all the other benefits of Highland Village through the eyes of an eager child. Now, I have an opportunity to help others in my community who have seen the town in an entirely different way. I believe I differ from Ms. Wilcox in that I am looking to expand who is coming to the Town Hall meetings rather than remaining comfortable with the current politic.
Facebook: None listed
Website: None listed
Email: [email protected]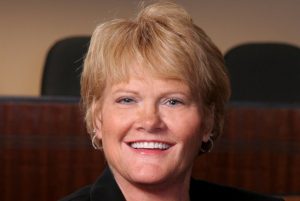 Charlotte Wilcox (I), 58
What is the main issue facing your community and how would you address it: The issue we continue to have is transitioning into build-out and "maintenance mode" from our growth period. We have established our identity as a Quality Community of Choice and it's important to continue to provide the superior services and needs that the residents and businesses expect, while adhering to the financial policies that ensure fiscal responsibility. While we must consider all options of economic development and redevelopment in our residential and business communities, our top priority should always be protecting and enhancing the city's natural beauty and quality of life of our residents.
 Why are you the best candidate for this position: I have been a resident and a business owner since moving here in 1995. I take my responsibilities as Mayor and the Ambassador for the City very seriously and love Highland Village! Before every decision, I ask: "how will this benefit the residents?" I am able to be actively involved in all community activities. While serving as Mayor, we have improved public safety, passed bonds to improve our streets, parks and trails, lowered the tax rate, increased the exemption for our senior citizens and disabled and achieved a Triple A bond rating. I say WE because this is a team effort! I have and will continue to uphold my first campaign promise to be accountable and accessible to all residents and to represent with respect and integrity.
Facebook: www.facebook.com/MayorCharlotteWilcox
Website: None listed
Email: [email protected]