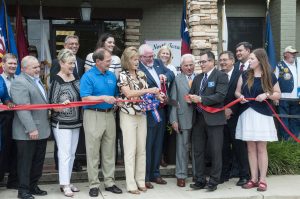 The United Way of Denton County is hosting an open house to commemorate the one-year anniversary of the Denton County Veterans Center on Thursday.
More than 45,000 veterans call Denton County home, according to a news release, and the local Veterans Center has increased capacity to serve them by consolidating a variety of services under one roof, assuring effective and integrative care.
Donors, local dignitaries and the public are invited to join the celebration to see firsthand how the Veterans Center is improving lives of veterans and their families in Denton County. The open house event is scheduled for 4-6 p.m. Thursday at the Veterans Center, 400 South Carroll Blvd., Denton.