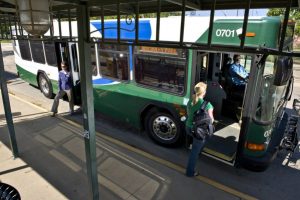 The Denton County Transportation Authority will host three open house meetings this month, including one in Highland Village.
DCTA employees will be discussing service changes in August, fare changes, job access and more, according to a DCTA news release.
The open house meetings are scheduled for the following dates and locations:
Lewisville
April 16, 5:30–7:30 p.m.
Lewisville City Hall Lobby, 151 West Church St.
Denton
April 18, 3–7 p.m.
Downtown Denton Transit Center Lobby, 604 East Hickory St.
Highland Village
April 24, 6–8 p.m.
Highland Village City Hall Lobby, 1000 Highland Village Road