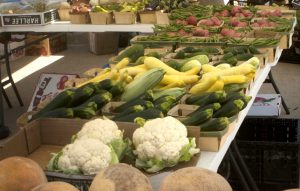 The Flower Mound Farmers Market is back.
The first farmers market of the season was held Saturday, and it will continue every Saturday from 9 a.m. to 2 p.m. in Parker Square, 1500 Cross Timbers Road, through the fall.
Each week, more than 45 vendors draw hundreds — if not thousands — of residents in search of locally grown fruits, vegetables, baked goods and more to the European-style market managed by Four Seasons Markets, according to the town of Flower Mound.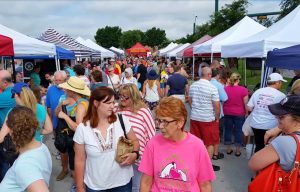 While each growing season varies from year to year, spring at the market means vegetables like cucumbers, onions, broccoli, carrots, squash, and tomatoes and fruit like strawberries, blackberries, blueberries and melons are likely available for purchase.
Late last year, the Flower Mound Farmers Market was opened up to allow residents to sell their produce. Four Seasons Markets will provide the canopy and table space to the first three gardeners to arrive with their goods on a first-come, first-served basis. The number of gardeners may increase if space allows.
Click here for more information.