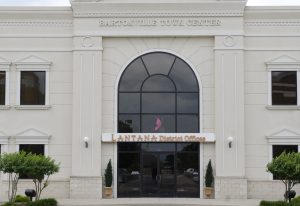 Lantana Fresh Water Supply District #6 directors Donna Robichaux and Max Miller, and District #7 directors David Ware and Andrew Kloser will keep their seats this May.
No one else filed for the two open District #6 seats, and one resident besides the incumbents filed for the #7 board but changed his mind and withdrew from the race.
Robichaux and Miller were the first Lantana residents elected to the District #6 board in 2006, replacing two board members that were originally appointed by the developer when the district was created in May 2000. Ware and Kloser are finishing up their second terms in office.
Board members terms are four years. The boards generally meet on the third Tuesday of each month at the district office in Bartonville Town Center.