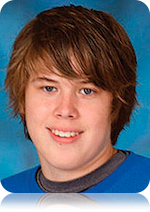 The community will gather Saturday for an annual event in remembrance of an Argyle teenager who died unexpectedly seven years ago.
The Shoot for the Stars event was established to remember middle school student Alex Betzhold, who passed away in his sleep from an underlying heart condition when he was 13. Alex, who stood 6 feet tall, was very active in his youth group and had a great love for basketball. He was also a straight A student active in academic competitions.
Family, friends and others in the community keep Alex's memory alive as well as bring awareness to others about underlying heart conditions in  youth and teenagers through the annual Shoot for the Stars Basketball Tournament and Community Event.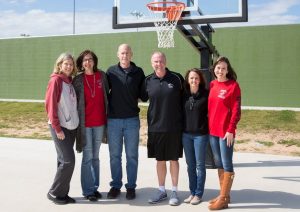 The event begins at 9 a.m. at Argyle High School, 191 Hwy 377 South, with the 3-on-3 basketball tournament and the L4Z (Living For Zachary) heart screenings. Starting at 11 a.m., there will be a motivational speaker and a dove release.
Later in the evening, the community will get back together at Bumbershoot BBQ for a music festival featuring George Dunham and the Bird Dogs, as well as a silent auction. The evening events begin at 6:30 p.m.
For more information, click here.