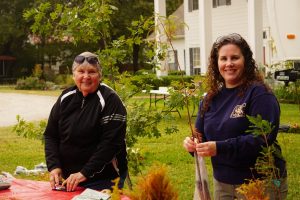 "In 1862, the U.S. Congress established land-grant colleges and universities by passing the Morrill Act, which required all states joining the Union to donate land for agriculture and industrial education," said Denton County Extension Agent Courtney Davis. "In the Lone Star state that school was Texas A&M College."
Nationwide, these schools gave birth to Agricultural Extension, an informal continuing education service open to everyone.
In December of 1911, the United States Department of Agriculture (USDA) and the New York Board of Education contacted Texan Edna Trigg, the rural high school Principal in Milam County, asking her to organize and supervise "Tomato Clubs" for girls throughout the county–in her spare time of course.
She accepted and became a highly-successful USDA "Collaborator," who loaned club members one-tenth-acre plots of county land. She then demonstrated how to produce, preserve and market tomatoes.
"You could tell the communities having clubs by the [presence of] white cold frames," she wrote.
It is arguable that after a lot of trial and error– with sometimes hilarious equipment and results– Edna Trigg "wrote the book" about a new technology called steam pressure canning.
By 1916 the Texas A&M Extension Service put her on its payroll as Denton County's first Home Demonstration Agent.
Over the next century A&M College Extension changed its name to Texas A&M AgriLife Extension. The office in Denton has become a bustling downtown operation, with a team of four Agents and three Administrative Assistants, housed in an array of state-of-the-art offices and workstations, classrooms and seminar facilities.
"At the moment, we have a current opening for the Agriculture and Natural Resources Agent position," Davis said.
This is the 10-gallon hat agricultural stereotype ordinary people impose on Extension Agents, but the modern service casts a much wider net that includes numerous subjects relevant to urban and suburban living.
Their mission is two-fold: (1) disseminate research-based information on topics that range from diabetic education to money management to poultry flocks, to farms and backyard gardens; and, (2) interact with the community.
Extension agents spend a lot of time on the road.
In Denton County, Janet Laminack is the Horticultural Agent, Jessica Kimbro is the 4-H and Youth Development Agent and Davis is the Family and Consumer Sciences Agent.  All three agents are Texas natives.  Davis and Laminack are Aggies, and Kimbro is a Red Raider.
So, let's say you live in a southern Denton County neighborhood.  What Extension programs might improve your life and broaden your horizons?
Grape Hobbyist or Professional
AgriLife employs four fulltime viticulturalists (grapevine guys) and one of them, Michael Cook, offices in the Denton office.  Is that convenient or what?  He offers 13 current research-based programs to budding and experienced grape growers in the area.  (Contact him at 940-349-2896 or [email protected] or visit the website www.winegrapes.tamu.edu)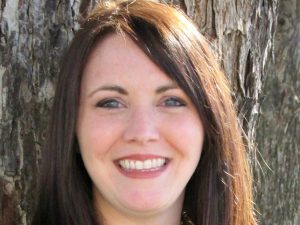 Green Thumbs of All Ages
"The AgriLife Master Gardeners (MG) conduct a preschool horticultural class every Thursday morning from 10 a.m. to noon at the Denia Recreation Center on Parvin Street in Denton," Kimbro said.  Classes include environmental science or horticultural information taught through hands-on projects, arts and crafts fun, plus story time.
"For a week of July mornings elementary school-aged kids can attend the Junior Master Gardener horticulture day camp in the classrooms and community garden at Denia," said Kimbro.
Information and registration for both these schools is at: dentonparks.com.
There are just under 300 certified adult Master Gardeners, who have completed the 70-hour AgriLife horticulture course taught by A&M professionals and certified specialists.  The MGs complete a post-training internship, then maintain their status every year by fulfilling a roster of Continuing Education Units and volunteer hours.
Denton County MGs meet monthly, then nearly every week conduct special topic meetings with community groups around the county.
The not-to-be-missed 2018 MG events include: the spring plant sale at Trinity UMC in Denton; the MG garden tour; Arbor Day tree distributions; a summer garden show with horticulture contests open to the public; the autumn horticultural education seminar; and, every winter the annual certification class.
Information about all these offerings is online at: denton.agrilife.org or call the Extension office at 940-349-2882.
"And, don't forget the Master Gardener help desk," said Laminack. "Call 940-349-2892 or check us out online at: dcmga.com.
Got Kids?
Okay, dirty fingernails aren't for you– now what?
Agent Kimbro oversees youth programs under the banner of the century-old Texas 4-H Club.
"We aim to teach skills for living in today's world and our teaching model is learn-by-doing," she said.
So, find your thinking cap, and roll up your sleeves for some serious project fun.
Need an idea?  How about citizenship, leadership, food and nutrition, healthy lifestyle, veterinary science, mechanics and technology, horticulture, agriculture? The 4-H kids pick their own problem-solving projects; the sky's the limit.  What interests your youngster?
"They choose a project, they set the goals and evaluate their own progress," said Kimbro. Independence has its own thrills.
Some Denton County 4-H groups include: the Argyle and Pilot Point clubs; the Ag Leadership Club; the home school Compass Club; the STEM Club (focus on science, technology, engineering, math and robotics); the Equine Spin Club in Aubrey; the Vet Science Club; and, the Silver Saddle Club–no personal horse required! Call 940-349-2882 for club contact information.
Conservation-Minded
AgriLife and Texas Parks and Wildlife have teamed up to create the Elm Fork Chapter of Texas Master Naturalists.  Learn about conservation, restoration and preservation of the resources bestowed by Mother Nature.  If a little heavy-lifting is for you, help construct nature trails.  Want to lead guided nature hikes or restore native prairie and wildlife habitats?  How about tracking wild animals?  All this and more goes on right in Denton County.  Call 940-349-2883 or look up txmn.org/elmfork for more details.
BLT
Well, yes, those initials can mean a tall "Dagwood" bacon, lettuce and tomato sandwich, but in this case they stand for Better Living for Texans.
"This free AgriLife program is connected with the Texas Health and Human Resources Commission and the USDA," said Davis. "BLT teaches adults and families how to eat well and save money at the same time."
So, answer these questions: Is there healthy food that doesn't cost an arm and a leg? (Yes, and lots of it.)  How far can a dollar stretch at the grocery store?  (Pretty darned far if you know how/where to look).  What does the print on a food label tell me?  Need to cut back on fat, sugar, and salt?  (There are palatable substitutes for burgers, fries, and candy.) Yikes, what can I do about kids with finicky appetites?  Do I see pests in the pantry?  IHPES or I Hate P.E. Syndrome? (There are other ways to increase the old get-up-and-go.)
For more information call 940-349-2891 or look up blt.tamu.edu.
The Denton County AgriLife Extension Agents have a message for you.
"'Give us a call,'" they said almost in unison. "If we can't answer your question, we can find the person who will."
The office at 401 W. Hickory Street, Suite 112 in Denton is open weekdays from 8 a.m. to 5 p.m.