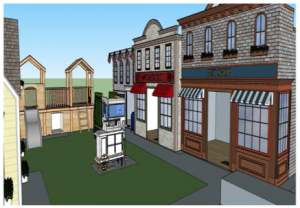 Play Street Museum, a small-scale interactive children's museum, will open in Flower Mound this spring.
There are currently two Play Street Museum locations in Dallas-Fort Worth — in McKinney and Plano — and three more in the works — Flower Mound, Allen and Frisco.
Alysha Beckwith, who is opening the Flower Mound location with her mother, Patricia Beckwith, said she can't wait until her business opens in Flower Mound because it will give local kids a new fun, constructive thing to do.
"I used to live in Washington D.C., where it was really easy to take the kids to a new place every weekend," Alysha Beckwith said. "When I moved to Highland Village three years ago, there weren't a lot of things to take them to, and the summers were extremely hot."
Beckwith eventually stumbled upon a DFW Play Street Museum, and was "bowled over by the quality" and how it encouraged imaginative and dramatic play.
"I said to myself that I wanted to open up another location, and less than six months later they started franchising," Beckwith said.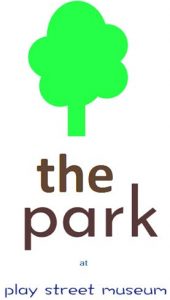 Play Street Museums are "purposefully designed to encourage a young child's sense of independence, exploration and creativity," according to the company's website. Their focus is narrowed to the "interests and imaginations of children 8 years old and under," and the children are able to self-navigate throughout the museum.
Each Play Street Museum has scaled-down play structures that represent real life with a theme; in McKinney, the theme is a farm, and in Plano, it's the great outdoors.
In Flower Mound, the theme will be the park, with a climbing structure, a stage, picnic tables, an ice cream cart, house, pet store and post office.
"Now it will never be too hot, cold or rainy to go the park," Beckwith said.
Play Street Museum hosts birthday parties and other special events, and you can even bring Play Street to you for an event.
The Flower Mound location is expected to open in May in the Highlands Ranch shopping center, located at the southeast corner of FM 407 and FM 2499. Click here for more information about Play Street Museum.