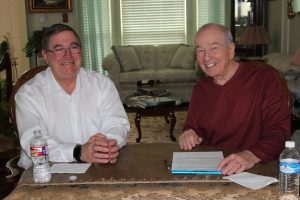 With the recent passing of the $1.3 trillion Omnibus Bill by the House and Senate, and the subsequent signing of it by President Trump, many Republicans are wondering what happened to the promises made by Trump during the 2016 election.
Congressman Michael Burgess, R-Pilot Point, who voted for the bill, came over Saturday for an interview to explain the reasoning for his vote.
In the video below, Dr. Burgess enumerates the various funding mechanisms of the bill and tells viewers why the President didn't like it, but, because of the $700 billion allocated for the military, decided it was the most prudent course open to him at this time.
For more info on this and other issues please click on: www.burgess.house.gov.