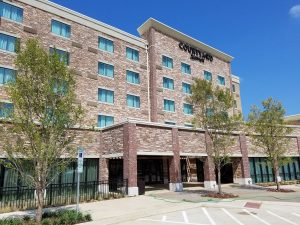 The town of Flower Mound on Monday released a report of the town's economic growth over the past six years.
From May 1, 2012 to Feb. 19, 2018, the town welcomed 711 new businesses and saw 101 businesses close, according to the report. The numbers show that each year, the number of new businesses held pretty steady, but over the same years, the number of businesses closing dropped dramatically.
The most common types of new businesses are offices (26 percent), medical offices (20 percent), service (16 percent), restaurants (12 percent) and retail (8 percent). Education-centered businesses made up 1 percent of the new businesses, as did entertainment and recreation businesses.
According to conservative estimates, more than 10,000 jobs were added since May 2012 and about 920 were lost.
On the residential side, the average home value rose from $428,000 in May 2012 to $473,000 today.
Click here to see the full report.