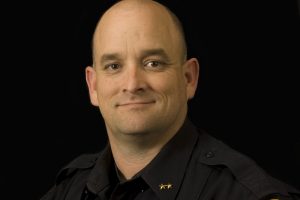 The longtime chief of the Argyle Police Department will retire this month, according to a town news release.
Police Chief Tom Tackett will step down from his post after more than 25 years serving APD.
Tackett began his career in Argyle as a reserve officer in April 1992, then became a part-time police officer in March 1994. He rose through the ranks of full-time police officer, sergeant and lieutenant until he was named police chief in April 2000, according to the news release.
"I know I speak for the entire organization in saying we owe Chief Tackett our utmost gratitude for his service and tenure here at the town. He has served this community for the last 25 years and we are forever grateful for his dedication," said Matt Jones, Argyle's town manager, in a prepared statement. "We wish him and his family the best as he begins the next chapter in his life. Chief Tackett leaves a legacy of professionalism that will help guide the department well into the future."
Tackett is the longest-tenured employee to serve the town of Argyle in its 55-year history. His retirement is effective March 22. Captain Temple Cottle, an 18 year veteran of the department, has been named as Interim Police Chief.
Tackett led the Police Department to receiving the designation of a Texas Police Chief's Association Foundation Recognized Agency in 2013 and Re-Recognition last year.
"It has been my distinct honor and privilege to both live and work in this community over the last 25 years. I've spent more than half of my life at the Argyle Police Department and I look forward to the next chapter of life being written," Tackett said in a statement. "This place we call Argyle is special and will remain near and dear to my heart and I will continue to seek out new ways to serve our community. I want all of the citizens to know that the Argyle Police Department is made up of the finest men and women I have ever had the pleasure of working with. Know that as you go about your daily business and even as you sleep they always stand ready in the gap to protect and serve you. Stay safe."
A reception in Tackett's honor is planned for 4 p.m. on March 21 at Argyle Town Hall, 308 Denton Street East.