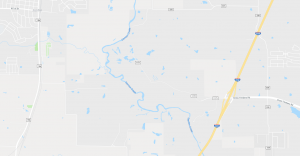 The Texas Department of Transportation will hold a public meeting this month about its plan to extend FM 1171 from Interstate 35W to west of FM 156 in Justin.
The proposed project would directly connect the town of Justin to Exit 74 on I-35W.
Currently, TxDOT is considering two options for the road extension, and each would be about 3.5 miles long and would require about 90 acres of new right-of-way.
The road would be six lanes, would have a speed limit of 40 mph and would include bicycle and pedestrian accommodations.
TxDOT's public meeting has been scheduled for Tuesday, March 20 from 6-8 p.m. at the Northwest ISD Outdoor Learning Center Great Hall, 7773 Mulkey Lane in Northlake.
Staff will present details of the planned improvements and received public comment on the proposed project in an open house format.