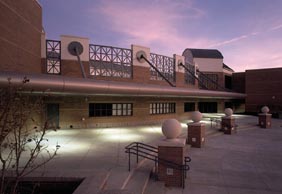 Flower Mound High School students fare better than most in Texas on the SAT, according to a new report.
The Dallas Business Journal took the average SAT scores for each Texas high school from the 2015-16 school year, made public by the Texas Education Agency, and published a list of the top 50.
Flower Mound High School ranked No. 31 with an average math score of 598 and an average reading score of 568, for a total average score of 1166.
FMHS is the only school from southern Denton County to make the list. There are more than 1,900 high schools in the state, according to U.S. News and World Report.
The top school on the list was Texas Academy of Mathematics and Science, a two-year program for gifted students in Denton, with an average score of 1434.
Click here for the Journal list.