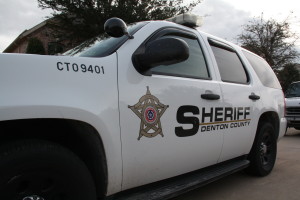 The Denton County Sheriff's Office is offering folks a chance to get an inside look at the law enforcement agency with its upcoming Citizens Academy.
The Citizen Academy is a 10-week program designed to open the lines of communication between the Denton County Sheriff's Office and the community, according to the county website. The curriculum intends to provide a comprehensive overview of the operational dynamics of the sheriff's office and the role citizens play in our community crime control efforts. Each class is given by deputies who work in the job area they are presenting, including traffic officers and investigators.
The class begins on March 5 and will be held each Monday evening from 6:15 p.m. to 8:30 p.m. It is open to anyone 18 years old or older who lives, works or goes to school in Denton County, and class size is limited to 24 people.
Click here for the application, or contact Deputy Campbell 940-349-1549 or [email protected].