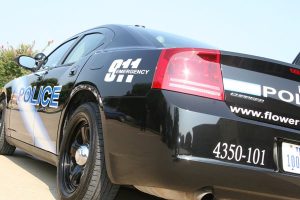 A 56-year-old woman from Denton died in a crash on Hwy 377 in west Flower Mound on Saturday afternoon, according to the Flower Mound Police Department.
The woman was driving a Hyundai car northbound in the 4800 block of Hwy 377, south of FM 1171, about 1:49 p.m. when she crossed into the southbound lane and struck a Chevrolet pickup, according to police spokesman Captain Wess Griffin.
The woman driving the Hyundai was pronounced dead on scene. As of  Monday afternoon, the Tarrant County Medical Examiner's office had not identified her.
The driver and passenger in the pickup were taken to the hospital for minor injuries, Griffin said. A third vehicle, a Ford SUV, was struck by debris from the crash, but the occupants were OK.
As of Monday afternoon, investigators haven't determined the cause of the crash yet, Griffin said, though they did rule out cellphone use as the cause.