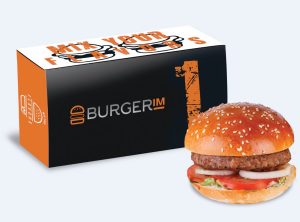 Realty Capital Management, LLC, developer of Lakeside DFW,  announced the addition of Burgerim to The Shops at Lakeside located at FM 2499 and Lakeside Parkway in Flower Mound.
"We have been searching for the perfect burger restaurant for The Shops at Lakeside and are very excited to have found Burgerim," said Jimmy Archie, Developer for Lakeside DFW.  "Burgerim is a perfect complement to our current restaurants that offers another unique dining experience for visitors and residents of The Shops at Lakeside."
Burgerim is an innovative fast-casual dining experience offering gourmet burgers in a 2 or 3 pack with each burger at 2.6 oz. and a choice of ten different proteins including wagyu beef, Spanish beef, dry-aged beef, lamb, chicken, salmon and more.  Diners add a variety of toppings creating their own gourmet burgers with multiple combinations in one dining experience.
"We chose Lakeside because of its unique environment," said Edgar Alvarez and Henry Arias, co-owners of the Flower Mound location.  "Lakeside is a walkable, cozy, well-planned out mixed-use development and we are excited to serve a need of the project by opening our casual neighborhood burger restaurant and bar."
Burgerim is expected to open this summer and will be one of the first in Texas.
The restaurant will be located at 2401 Lakeside Parkway just down from Carvao Brazilian Steakhouse and next door to Bottle and Bottega.  For more information, visit their website: www.burgerim.com.