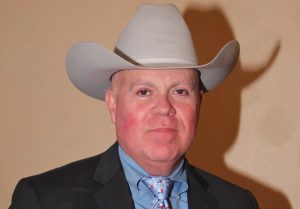 The sheriff of Denton County sent employees of the sheriff's office a letter to remind them of his policy for responding to an active shooter situation.
National news media recently reported that several deputies responded to the Feb. 14 shooting at Stoneman-Douglas High School in South Florida, but they set up behind cover in the parking lot to wait for more law enforcement officers to arrive. Seventeen people, mostly students, were shot and killed before the alleged shooter, Nikolas Cruz, left the school.
In response to this news, the sheriff of Denton County, Tracy Murphree, sent a letter to sheriff's office employees to remind them of his policy for responding to an active shooter. The sheriff's office shared an image of the letter on its Facebook page.
"All commissioned Deputies if you respond to an active shooter you are expected to take immediate action," the letter said. "We do not stage and wait for SWAT, we do not take cover in a parking lot, and we do not wait for another agency. We go in and do our duty. We go in to engage and stop the shooter and save lives."
The letter adds that if an employee doesn't think he or she can follow the directive, they should inform their supervisor and the sheriff's office will try to re-assign them.
Just one hour after it was posted on Facebook, the letter had been shared 272 times and many people had commented in approval on the post. By late Tuesday afternoon, it had more than 5,200 shares and 200 comments.