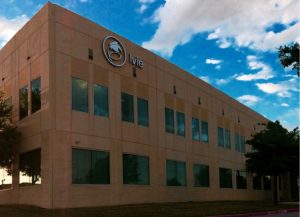 Quad/Graphics, a leading marketing solutions provider, announced Wednesday it has acquired Ivie & Associates, a premier marketing services provider headquartered in Flower Mound and one of the Inc. 5000 fastest-growing privately held companies in the country, according to a news release.
Ivie provides a full array of marketing solutions including creative and production services, studio services, sourcing, procurement, staff enhancement, media services, public relations, digital, technology solutions and project management for many leading brands throughout the world. Founded in 1993, Ivie employs more than 600 professionals throughout North America.
The business combination creates a powerful marketing solution that addresses clients' increasing need for improved process efficiency and marketing spend effectiveness, the news release said.
"We are honored to welcome Ivie to the Quad family," said Joel Quadracci, Chairman, President & CEO of Quad/Graphics. "This acquisition brings together two highly-respected companies with best-in-class capabilities that are highly complementary. Ivie is a leader in customized marketing and business process outsourcing, and Quad, together with our BlueSoHo business, is a leader in content production and workflow process optimization."
Warren Ivie, CEO and Founder of Ivie & Associates, started his company in 1993 as a regional marketing services provider and expanded it into a national leader serving well-known global brands.
"We share a long and trusted partnership that has resulted in Quad producing high-quality products for Ivie for many years," Ivie said. "We are confident in the value we are creating for all our stakeholders through this business combination. Our associates serve alongside our clients and excel in marketing execution, delivering year-over-year results for our clients. Our associates and teams grow as our clients grow. We understand the value of team and family spirit and collaboration. I'm confident that Quad shares this same spirit and our companies are even stronger together, allowing us to provide the most powerful and effective marketing solutions in the marketplace."
Quad's acquisition of Ivie supports and accelerates the company's ongoing transformation to leverage its well-established print foundation as part of a much larger and more robust integrated marketing platform, which is focused on expanding client value through industry-leading integrated media management, agile and efficient content production and creative operations and next-gen data analysis and insights, the news release said.
"With Ivie, we will make more possible for our clients at a time of incredible disruption, by helping them simplify and create greater efficiency and effectiveness in their go-to-market efforts," Quadracci said. "Accordingly, our clients can focus on what they do best, which is sell amazing products, services and content."