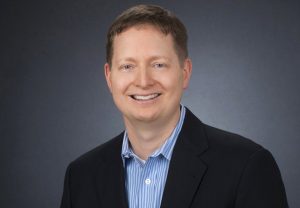 I first wanted to thank everyone for the positive responses and the abundance of questions, ideas and thoughts that you would all like to see addressed, worked on and discussed going forward. I feel it's been a tremendous first step of positivity that we've all needed around here to break the negativity displayed over the recent years.
I also quickly wanted to thank Tom Hayden for his comments. As with Tom, while yes, we have never met, and I'm sure he is delightful as well, I appreciate his insight and quick response to my candidacy notice. This is what we need. Clear and open dialogue. The more people talking, discussing and idea sharing, the better.
Anytime someone is the first to the table with a topic or concept that needs a second look, or more light shined on it, there are always those who rebut, laugh, sigh or throw their hands up. There is a tendency for people to focus on the good and live in the moment and not look at situations globally and far in to the future. But to briefly respond to Tom's comments so we are all on the same page.
Rapid Growth – There is a quote from Warren Buffet that says, "A public opinion is no substitute for thought." Basically, saying that rather than piggyback ideas from others, or the latest headline and/or displayed numbers, use your head and make wise choices. I was very clear in my statement on Rapid Growth and where it was coming from. Driving through town, you can just feel the change. You can see the change. Nobody in Flower Mound needs numbers to prove it. It's evident everywhere you go.
However, to focus on the numbers Tom gave, and to reference less than a 2% growth over the last 10 years, that's all true. No disputing that. But to respond in full, or make it fully accurate, first, there is a key element missing from his math. As a town gets larger, or in any math problem, as the denominator gets larger, its harder to move the percent. So, if the town only had 10,000 residents and the population when up by 1,312, your percent change for that year would be 13.1%. From the numbers Tom displayed from 2017 to 2018, Flower Mound increased 1,312, which the denominator being 71,850, so your percent increase 1.83%. Yes, the percent is lower, but you need to focus on actual population change, not percentage change. Once the town grows to 100,000 people, and grows by 1,312 people, it will only be 1.31%. Your percent change continues to drop, but the growth in terms of actual people remain the same. However, I'm not worried about 2008 or 2009. I'm worried about last year, or the year before. The years where things put in motion in the last 5-6 years are taking hold. If you want to just look at percentages, and not actual people, in the last five years it's averaging more than 2% a year… and the last two years have averaged almost 3%. My concern is here and now and in ten years from now, not what happened a decade ago.
Another key topic he spoke about was pension obligations. Again, per my comments and reiterated by Tom's comments, there was no mention that the town hadn't paid it's obligations or was in jeopardy. My issue is now there are over 1,121 active or former employees covered by the pension, additional growth in the town and therefore additional employees being added all the time (the current towns payroll is over 600 people) and the match on the pension that the town covers is 2 to 1 (or 200%). The audit for 2017 is not out yet, but the town pension expense for 10/1/15 – 9/30/16 was $5,159,144. Combine all of that, and there is no focus on this. There is no mention of it in the strategic planning of the town. There is even mention in the strategic plan about Facebook likes and Twitter followers for 2017–2018, but nothing about the pension. That seems like a problem.
My issue is this is a significant number now, and will continue to grow in the future, and it CANNOT be an afterthought. It's wrong to treat this as a utility bill or just something you pay. We need to ensure there are no pension issues in the future. I'm being PROACTIVE, not REACTIVE. So, I appreciate Tom's comments, but concerned about his use of being 'misguided'. It's fiscally irresponsible, not "misguided" not to focus on this and ensure the 1,121 already associated with the plan and all future employees, that there will never be any issues other downs have dealt with.
Lastly, I know there is a misconception about bond ratings. I hear it referenced too many times as that is a golden ticket to spend or grow freely. I please welcome you to research as much as you can on these. But in brief, bond ratings are like your credit score. It shows your ability to pay off your obligations (debt). As your income increases and your debt stays the same or goes down, your credit score goes up. If your income decreases, and your debt stays the same or goes up, your credit score goes down. Same with a bond. Yes, there are other factors, but this is the gist. On paper, the towns debt continues to increase, significantly. My key point is, are we growing the town (increasing our revenue) to cover the increasing debt? At some point, someone can't hide behind a credit rating for the town based upon historical pay performance and a short-term outlook and start to look at the long term debt obligations, and how we will pay them. But please note, credit ratings can change… based upon your actions. Please review the figures on the town's website for debt. Again, I never inferred the town has defaulted, or not made payments. I've never disputed the rating of the town. But please research how many AAA companies, and municipalities, either no longer exist, went bankrupt or are in a work-out position due to thinking they were invincible while ratcheting up debt and not realizing the financial impact at a future date just because their bond rating was high.
Again, I thank Tom for his comments. These are great comments. I would love to go meet sometime for coffee to go over thoughts. I think we can make some great progress putting our heads together.
Bill Robinson
Flower Mound, TX