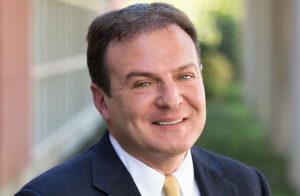 Recently, a Mayoral candidate for Flower Mound made several assertions regarding our Town that were either inaccurate or just not based in fact.  And while I have never met Mr. Robinson, and I am certain he is a delightful fellow; if clarification is not provided some of our residents may assume his comments to be accurate.
Let's begin with the growth of Flower Mound:  Since 2012, Flower Mound's annual population growth has averaged less than 2% a year.  This compares to all of Denton County which has averaged an annual growth of over 3.2% during the same period.   From a population standpoint it is difficult to surmise that Flower Mound is experiencing "Rapid Growth."
Flower Mound Population Growth
Year
Pop.
% Change
2008
62,844
0.79%
2009
62,800
-0.07%
2010
64,669
2.98%
2011
65,071
0.62%
2012
65,394
0.50%
2013
65,701
0.47%
2014
66,833
1.72%
2015
67,893
1.59%
2016
69,070
1.73%
2017
71,850
4.02%
2018
73,162
1.83%
However, there is an area where Flower Mound is experiencing "Rapid Growth" and that is in attracting jobs to our Town.  Since 2012, Flower Mound has added over 8,000 new jobs, a large percentage of those are professional or in the medical services field.  In 2016, Money Magazine listed Flower Mound as the second best place in the country to find a job over the next five years.  Nationally, Flower Mound was ranked #2.  That was a huge honor.  The town has also added dozens of new restaurants over the last six years.  The "rapid growth" the town has experienced has been in commence, job growth and sales tax collections.  I think we all can be proud of that.
Mr. Robinson then goes on to speak about Flower Mound's Finances: "Add to that our future pension obligations for municipal employees and we must question how we intend to remain fiscally solvent and meet our financial commitments. Make no mistake: I'm committed to ensuring that all of our municipal retirement pensions are honored. It's a promise that will be kept."
I appreciate Mr. Robinson's arrival to save us; however, this comment is misguided.  The Town's pension obligations are currently funded at 98%, and it is not 100% because there is lag time.  If you are an employee of the Town, please don't worry about your retirement.  That has always been a priority for everyone within the Town and your retirement is completely funded each year.
Mr. Robinson then goes on to say, "our way of life and remain financially solvent, then we need leadership that can navigate the financial statements, budgets and balance sheets accordingly."
Here is what Standard and Poor's, who rates Flower Mound "AAA" said about our town:
"Flower Mound has considerable financial flexibility, in our view, demonstrated by a very strong general fund balance as a percent of expenditures and very strong liquidity.
The rating reflects our opinion of Flower Mound's:
Very strong economy, with access to a broad and diverse metropolitan statistical area (MSA);
Very strong management, with strong financial policies and practices under our Financial Management Assessment (FMA) methodology;
Very strong budgetary flexibility, with an available fund balance in fiscal 2016 of 28% of operating expenditures;
Very strong liquidity, with total government available cash at 115.2% of total governmental fund expenditures and 10.1x governmental debt service, and access to external liquidity that we consider strong;
Adequate debt and contingent liability profile, with debt service carrying charges at 11.4% of expenditures and net direct debt that is 114.1% of total governmental fund revenue, as well as rapid amortization, with 74.3% of debt scheduled to be retired in 10 years; and a strong institutional framework score."
In 2012, the Town had $128.3 million (principal) of total outstanding debt, today that amount is $167 million.
However, let's break this down further.  The Town's debt is broken into two parts.  One part that is supported by our Utility Fund, and one amount that is supported by the Town's General Fund.
A large part of the growth in the Town's debt occurred in 2016 when we made significant upgrades to our wastewater system.  This resulted in the Town's Utility Supported Debt growing from $55 million in 2012 to $83 million in the most recent fiscal year.
The Town's general fund supported debt has stayed fairly constant since 2012, where it stood at $73.4 and is $83.8 million today.  Of the $83.8 million, $14 million is tied to the TIRZ's district and the Park Fund which each have their own funding source and are not directly tied to the Town's General Fund.
Because of the Town's exceptional credit rating, we have been able to fund infrastructure improvements at extremely attractive rates, many times at or below the rate of inflation.  Hopefully we all think it is extremely important as our Town begins to age that we maintain a first-class infrastructure system.
Additionally, since 2012, the amount of property tax dollars that service the Town's debt has declined by 20%.
I know it is election season, and people say things to say things, it is just what happens.  However, if you are a resident or employee of the Town, please be assured the Town's fiscal situation is perhaps among the strongest in all Texas.