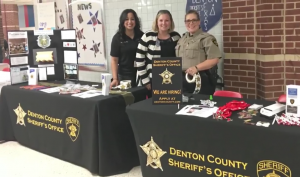 The Denton County Sheriff's Office is looking to hire new detention officers, and the department will host a job fair next week.
The department is seeking detention officers to work in the Denton County Jail. Starting pay is $17.56/hour, according to a sheriff's office social media post.
The sheriff's office will host a job fair on Feb. 24 from 10:30 a.m. to 2:30 p.m. in the front lobby training room at the Sheriff's Office, 127 North Woodrow Lane.