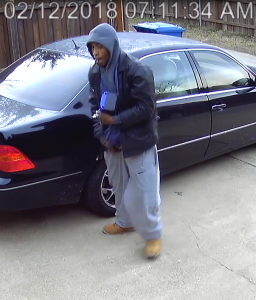 Flower Mound police are seeking the public's help identifying a man suspected of burglarizing a vehicle in Flower Mound this week.
The man was seen on surveillance video entering an unlocked vehicle in an alley behind Lopo Road just after 7 a.m. Monday, according to a Flower Mound Police Department social media post. It wasn't immediately known how much property was stolen.
If you have any information about the suspect, call police at 972-539-0525.
The department reminded residents to not leave their vehicles easy targets for vehicle burglars — lock your car and don't lave valuables inside.