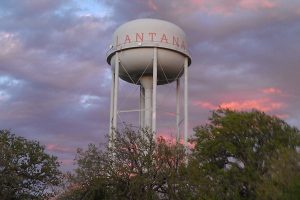 Big Announcement This Month
If you have never attended a Coffee with the Community Manager event, mark your calendar for February 13.
That evening between 6:30 and 8 p.m. at the Lantana Golf Clubhouse, Lantana Community Association Manager Mark Norton and his staff will be making a major announcement.
The association has hosted Coffee with the Community Manager meetings on a regular basis since March 2016.
The informal gatherings provide an opportunity for residents to learn more about their HOA management company and meet the staff and board of directors.
Norton said that another reason behind the meet-and-greet opportunities is that it makes it easier for residents to approach the staff and ask questions; and, for the management company to build relationships with residents to keep them updated.
The February event is sure to be special as the association will announce an exciting addition to the community for residents to enjoy for years to come.
Please make plans to join Norton on Tuesday, February 13, from 6:30 to 8 p.m. at the Lantana Golf Club.
HOA Website Now Accepts Payments
Lantana residents now have a new way to make payments to the HOA.
Residents can log on to the IAM Connected mobile app and website to make one-time payments or set up reoccurring payments for monthly assessments. A service fee will apply.
Other services offered online include the ability to purchase new amenity access cards and pay for upcoming community events.
The Lantana HOA website is www.lantanalive.com.
The mobile app is available for download by texting "iamconnected" to 59248 from your smartphone.
Call the HOA office at 940-728-1660 if you need help with the app.
Development Watch
Lantana had 3,575 occupied homes as of January 29 with an estimated population of 11,619.
There were 2,071 single-family building permits issued in Fresh Water Supply District #6 and 1,641 permits issued in Fresh Water Supply District #7 for single-family homes through the month of December, for a total of 3,712 permits. Total build-out is estimated to be 4,003 homes.
The first phase of Lantana Town Center Phase II is nearing completion and businesses should be open this summer. The 15,285 square-foot, multi-tenant retail building is located on the north side of FM 407 across from Kroger. Great Clips, Casa Mia Mexican Restaurant and a nail salon have signed leases.