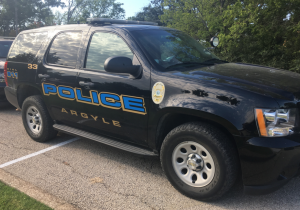 The Argyle Police Department is hosting another Coffee with a Cop event for the community to get to know its officers.
"Meet some of the Argyle officers, share your stories, ask your questions, voice your concerns," the department wrote on its Facebook page.
Coffee with a Cop was started in 2011 in Hawthorne, California because the police department wanted to interact more, and more successfully, with the community. The effort has become a popular event among many police departments across the country, as they look to meet more residents and engage in conversations with them.
This will be Argyle PD's second Coffee with a Cop. It is set for 8:30 – 9:30 a.m. Feb. 23 at Cuppa Espresso Bar, located inside Cross Timbers Church, 1119 South Hwy 377.