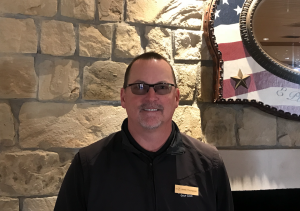 The Lantana Golf Club recently hired a golf instructor with experience at many other clubs to be its director of player development.
Jamie Thompson accepted the job offer in January and "hopes to continue to expand the growth of the game through progressive junior golf initiatives," according to a Lantana Golf Cub news release.
Thompson, a 1988 Business graduate of The University of Oklahoma, has been a PGA Class A member of the Northern Texas section of the PGA since 1998. He has been an assistant professional at Pecan Hollow Golf Club, Coyote Ridge Golf Club and Bridlewood GC. He has also worked as a head professional at Coyote Ridge Golf Club.
"While at Bridlewood, he realized his true passion lay in teaching and spent the time from 2010 until 2017 as a teaching professional with a goal of growing the game within the community," the news release said. "Jamie believes in a fundamental approach to the game of golf, which stems from a sound understanding of a player's grip, posture, stance and alignment. All facets of the game are directly impacted from these four basic tenets of golf."