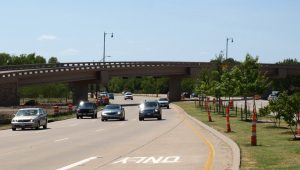 Ever wonder how long that lane on Flower Mound Road will be closed, or if more traffic lights will be installed on FM 2499? The town of Flower Mound has you covered.
The town updates pages on its website about every two weeks regarding lots of Public Works projects that are in various stages of planning or construction. Facilities projects, stormwater projects, water/wastewater projects, parks and trails projects can all be found in the hyperlinks, and they were updated Monday by the town.
Perhaps the ones that affect residents and visitors the most can be found here: street projects and street closures. Among the street projects are ones adding turn lanes at FMs 1171 and 2499, a potential expansion of Lakeside Parkway from four lanes to six lanes, and adding traffic signals on FM 2499 and Hwy 377.
There is also one page dedicated to the potential Morriss Road project.