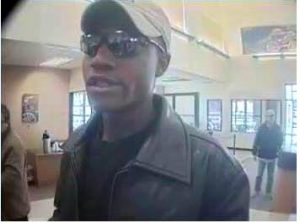 Corinth police on Tuesday arrested an alleged bank robber who is a potential suspect of other bank robberies across the Dallas-Fort Worth area.
A young man wearing dark sunglasses entered the Wells Fargo Bank, 4051 FM 2181 in Corinth, about 9:40 a.m. Monday and passed a note to the teller, according to Corinth Police Lt. Jimmie Gregg. He didn't display a weapon, but he did receive money and left the scene.
Investigators located the suspect, Stanley Terrance Brown Jr. of Lewisville, in the 800 block of Lakeside Circle in Lewisville and arrested him Tuesday afternoon.
Brown, 21, faces one charge of aggravated robbery as of Wednesday, but he "is also a potential suspect of other bank robberies" in DFW, according to Corinth police. Officers from Dallas Police Department, Plano Police Department and FBI Dallas assisted Corinth officers, and the investigation was still ongoing Wednesday.