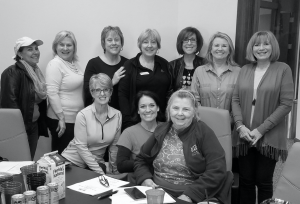 The Women of Flower Mound group is preparing for its annual Spring Fling Fashion Show.
The local nonprofit is partnering with The Shops at Highland Village for its most popular annual fundraiser, which will offer the following to guests:
The latest womens, mens and childrens spring fashions, provided by Shops of Highland Village merchants
A Taste of the Shops – attendees will sample menu items from Shops eateries, and enjoy a scrumptious dessert table
A gift basket fundraiser with baskets available with more than 30 themes
Guests will receive Shops goodie bags filled with samples, coupons and exclusive offers
Participating Shops merchants will offer specials for Spring Fling attendees to enjoy after the show
The Women of Flower Mound, which supports other nonprofits and raises money each year to provide local graduating high school students with scholarships, is still seeking Spring Fling Fashion Show sponsors, according to the news release. For more information, contact Angie Cox at 972-743-5735 or [email protected].
The event is scheduled for 11 a.m. to 1 p.m. on April 14 at The Shops at Highland Village, 1500 Cottonwood Creek. Tickets are $45 in advance, or $50 at the door, space permitting. Purchase your advance tickets here. Members, non-members, spouses and friends are all welcome.