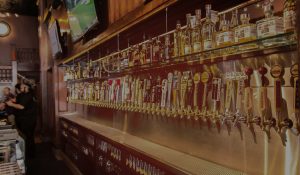 A Lantana couple is bringing a new bar concept to The Shops at Highland Village.
The Brass Tap, an upscale bar and restaurant, is expected to open by summer 2019 in a currently vacant space in the south end of the shopping center, next to Bath & Body Works.
Dale Volley worked 12 years in the oil and gas industry, but he wanted to work close to home and do something different in his community. He and his wife decided to launch a new local franchise as part of the growing Brass Tap chain.
"When you walk in, it'll feel like a pub with a good vibe, always with good music, good drinks and good food," Volley said.
The Highland Village location will have 60 different beers on tap, including many local and regional beers and a rotation of at least 40 taps "highlighting great beers from around the country." It will also have a full service bar with craft cocktails and wine, and a full kitchen with traditional pub fare — gourmet burgers, nachos, wings and more — as well as some healthier options, such as salads and quinoa bowls.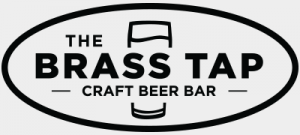 The Brass Tap will be a "flexible, fun and relaxed venue," Volley said.
"It could be a quick stop for lunch while shopping, or a place to meet for a business meeting, or a happy hour and late night hangout," he said.
Six days a week, it'll close at midnight, except for Saturday, when it will close at 1 a.m. It will have a brunch menu, an all-weather patio with ample seating, a garage door to open when the weather is nice, live music and more than a dozen HDTVs.
"There will always be something going on," Volley said.
While part of a chain, individual Brass Tap locations are specifically designed to cater to their surroundings, so this one will likely be different and more low key than one in a college town, for example, Volley said.
"It'll feel like a local establishment," he said. "It'll have its own personality."