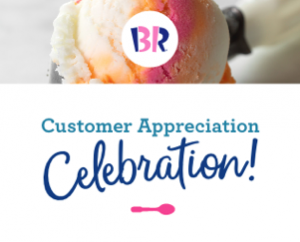 The recently renovated Baskin-Robbins ice cream shop in Flower Mound is preparing to host a Customer Appreciation Celebration this weekend.
The Baskin-Robbins, located at 2704 Cross Timbers Road, Suite 106, will offer discounted ice cream scoops and family-friendly entertainment on Saturday from noon to 4 p.m., according to a news release.
Scoops will be 99 cents, and live entertainment will include a deejay and prize wheel.