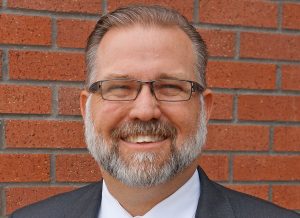 Flower Mound Mayor Pro Tem Don McDaniel has filed to seek re-election for a second term on Flower Mound Town Council, he announced Wednesday night.
"I am energized by the successes that Flower Mound has seen in the last few years and am proud to have contributed to them," McDaniel said in a prepared statement. "The success of our town is neither my opinion nor merely pride in the hearts of our residents. Flower Mound continues to be nationally recognized as a great place to live and work, to raise a family and to build a business. In the past year alone, Flower Mound has received 23 distinguished recognitions and awards."
McDaniel said that in his time on council, he has learned more about leadership, research and "understanding the complexities of issues in our town."
"I have become more mindful that every issue, no matter how large or small, is personal to our residents," he said. "I am committed to the ideal that there are often multiple facets to understand in every issue and that compromises may yield the best results."
McDaniel pledged to keep up his philanthropic work, including volunteering at local schools, participating on the board of Communities in Schools of North Texas and being vice president of the Summit Club.
"I am proud of all we have accomplished together, but I feel there is still more to do," McDaniel said. "I continue to be available to meet and talk with residents about their priorities and the priorities of our town. I ask for your support and your vote this May for Flower Mound Town Council Place 4."
The filing period for the town of Flower Mound election began Wednesday and ends at 5 p.m. on Feb. 16. The election for mayor and Council members in Place 2 and 4 will be held May 5.