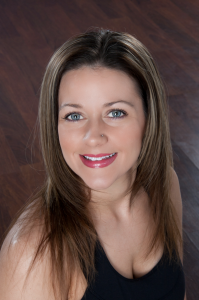 A local fitness coach is looking for one local resident to transform their life into a healthy lifestyle — at no cost to them.
Shayla Ryder, founder of Transform U Fitness in Parker Square, wants to help one person get healthier with her "90 Days TUF'ER LIVE!" program. A fitness coach for 10 years, Ryder has run this annual program with eight or nine people.
If you are interested in receiving this transformation, you will need to send Ryder a video testimony to tell your story about why you want to do this program, interview with Ryder and do some workouts with her so she can get to know you better and see your drive and commitment.
"I take this very seriously as I want to make sure the participant is 150 percent ready to commit to the program," Ryder said.
The person chosen will be given 90 days of free personal training, classes, nutritional guidance and support, Ryder said. He or she will do daily video diaries about their ups and downs along the way, which will hopefully relate to others and give others hope that they too can be successful.
Ryder said her main goal is for the chosen person to continue their new lifestyle far beyond the 90 days.
The deadline to apply is Jan. 8, but if you can't get your submission in until Jan. 9 or 10, it will probably still be reviewed for consideration, Ryder said. Click here for more information, including how to apply to be in the program.