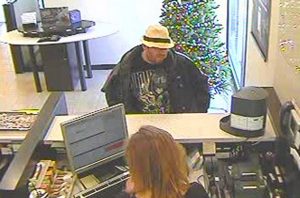 Flower Mound Police are looking for a bank robbery suspect that struck on Saturday afternoon.
Police received a call of a robbery in progress at the Chase Bank, located at FM 1171 and Bruton Orand at 2:08 p.m.
According to witnesses, a white male entered the bank and presented a note to the teller.  No weapon was displayed and no one was injured, police said.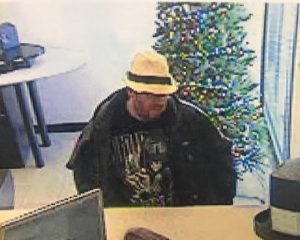 The suspect was described as being approximately 5'9", with a "stocky" build.  He was last seen wearing a dark fedora with a black band around it, and possibly with a beanie-type hat under it.  He was said to be wearing transition prescription lenses in his glasses with a "scruffy, red beard and a lot of acne."  He also wore a dark jacket and a "Rock and Roll" T-shirt with a skull pictured on the shirt.
Flower Mound Police are assisting the FBI in this ongoing investigation.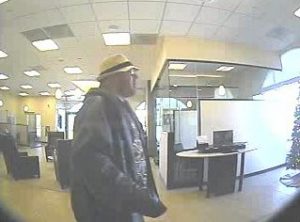 If you have any information regarding this individual, call the non-emergency line at 972.539.0525 or the anonymous tip line at 972.874.3307.  Tips can be referenced to report No. 17049256.