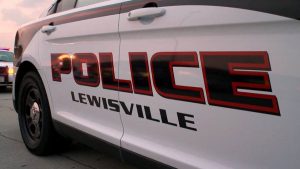 Vickery Elementary in Flower Mound is warning parents about a suspicious incident involving a student.
Principal Patricia Cheatham sent out a notice on Wednesday afternoon to parents about a girl who was approached by a stranger while walking home from school. Vickery is located on the Flower Mound/Lewisville border.
"Yesterday, Dec. 12, at approximately 3:30 p.m., a female student was approached by a male stranger on Garden Ridge Road during her northbound walk home. The suspect exited his vehicle on the 1500 block of Carnation Drive in Lewisville and started walking toward the student. The student immediately fled on foot and notified a trusted adult. She was not harmed. A report has been filed with the Lewisville Police Department, which is now investigating.
The student described the suspect to the LPD as: younger, mixed-race, clean-shaven with black hair that had product in it. She also added that he was wearing a white or blue T-shirt, and was driving a black GMC four-door pickup truck.
Anyone who witnessed this suspicious behavior or has information that would benefit the investigation is encouraged to call 972.219.3620 or the TIPS line at 972.219.TIPS (8477). Anyone with a cell phone may also send an anonymous tip by texting "TipLPD" and their message to 847411.
The safety of your child(ren) is my top priority. As a precaution, LPD will have extra marked and unmarked patrol units in the area. The Flower Mound Police Department is also aware of the investigation.
This is a good reminder to encourage your children to be aware of their surroundings; to walk or ride bikes to or from school in groups; and immediately report anything that causes them concern to a trusted adult. Working together, we can help keep our students safe.
If you have any additional questions or wish to visit concerning this matter, please contact me at 469.713.5969."