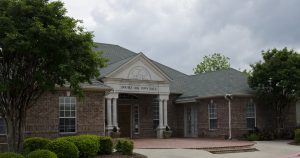 Double Oak residents can stop by Town Hall on Monday to find out more about the upcoming Waketon Road construction project.
The town and its engineering firm, Halff & Associates, will hold a Waketon Road Improvement Project Town Hall Open House on Monday from 5:30-7:30 p.m., according to a town news release. Engineering staff will be present to speak about the project, take questions and hear feedback.
The project, funded by a 2008 county bond election, will extend the width of the road by 16 feet on average, said Charlie Wright, the town's director of public works. The road will remain two lanes, but a turn lane will be added in the middle to relieve traffic backups, primarily the traffic caused by drivers turning into Clayton Drowning Middle School. Curbs and gutters will also be added.
Wright said Friday that he didn't have an estimated timeline for the project.
The project includes nearly all of Waketon Road within town limits, from Cross Timbers Drive/Kings Road to the west to just shy of Chinn Chapel Road to the east. The project will continue on Waketon Road through the town of Flower Mound to FM 2499.