A Lantana elementary school music teacher is preparing for a book launch event for his new children's book about Judy Garland.
Randy L. Schmidt, a music teacher at Adkins Elementary School in Lantana, has written his first children's book, "Becoming Judy Garland," a biography he has dedicated to the students of Adkins Elementary.
The book explores the early life and career of Garland — originally named Frances Gumm — as she went from vaudeville to movie stardom to the "role of a lifetime" in "The Wizard of Oz," according to a news release.
"I wrote this book because I feel Judy Garland is still relevant to children, even after all these years," Schmidt said in a prepared statement. "The timeless appeal of 'The Wizard of Oz' speaks to today's kids in the same way it has for nearly 80 years. The Library of Congress says it's 'the most watched film ever,' so most kids know Dorothy's story, but not necessarily Judy's. This book brings her extraordinary talent to life again for a new audience of adoring fans."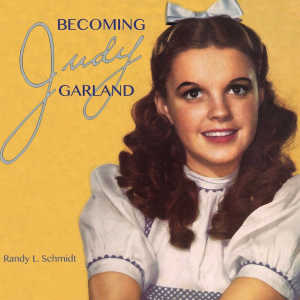 "Becoming Judy Garland," published by Tribal Clef Books, is available online and in most independent bookstores in hardcover, ebook and audiobook formats.
Schmidt has also authored the critically-acclaimed "Little Girl Blue: The Life of Karen Carpenter," and he compiled and edited several other biographical works, including "Judy Garland on Judy Garland: Interviews and Encounters."
All Adkins students, their families and the community are invited to the upcoming book dedication and launch party, where Schmidt will read from his book and discuss his love of reading, research and writing. The event is scheduled for Dec. 18 at 6 p.m. in the Adkins Library Learning Center.
For more information about Schmidt and his books, click here.