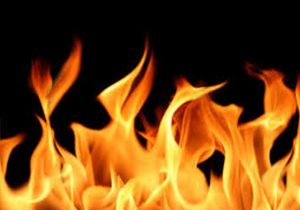 Denton County Judge Mary Horn issued a mandatory burn ban on Wednesday because of dry conditions, according to a county news release.
Denton County has experienced an increase in wildfires this season with several burning multiple acres, according to the news release. Some fires were the result of careless or negligent outdoor burning, some were the result of discarded burning materials or cigarettes and other fires were started by mechanical malfunctions and welding.
Denton County is experiencing dry weather with little chance for relief in the immediate future, the news release said. Denton County is currently classified in severe drought conditions according to the U.S. Drought Monitor Map and has the highest Keetch-Byram Drought Index within North Central Texas.
The Denton County burn ban will continue until drought conditions are alleviated. The ban disallows all outdoor burning and the use of combustible materials, and it restricts outdoor hot work, such as welding and cutting torch operations, the news release said. Violation of the court ordered burn-ban is a class C misdemeanor punishable by a fine not to exceed $500.
Denton County Emergency Services Chief Jody Gonzalez urged residents to move combustible debris and vegetation away from their homes, to keep water hoses ready accessible in the event a small fire starts, and to call 911 as soon as possible if they see a fire.
"Prevention of potential wildland fires is essential to the safety of County residents," Horn said in a prepared statement. "Wildfires can be devastating and difficult on everyone, especially farmers and ranchers; wildfires can destroy not only lives and property, but livelihood as well. With everyone's help we can make our communities a safer place to live and enjoy life."