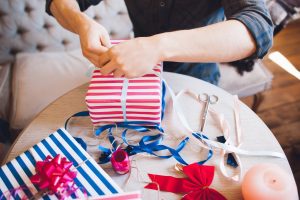 Flower Mound residents have some of the biggest budgets for Christmas and other holiday shopping, according to a new study.
WalletHub, a personal finance website, estimated the maximum spending amounts for people in 570 cities in the United States, according to a news release.
Flower Mound ranked No. 16 in the country with an estimated average holiday shopping budget of $1,825 per resident. Naperville, Illinois ranked No. 1 with $2,381.
The average budget is expected to be $967, a slight increase since last year and more than 20 percent higher than two years ago, according to WalletHub.
WalletHub used several metrics, including income, age and savings-to-expenses ratio to estimate people's maximum holiday budget. Click here for more information about the study.