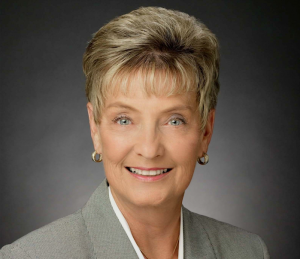 Denton County Judge Mary Horn announced Tuesday that she will not seek re-election after her current term ends.
Horn has served as County Judge since 2002, and before that, she served as the Denton County Tax Assessor Collector for nearly 10 years.
"I am proud of my record in office," Horn said in a prepared statement. "And I am proud of the people I have had the honor to serve with. We have accomplished amazing things during my 15 years as County Judge. It has been an honor to have had the privilege to do this and I want to thank the people of Denton County for giving me this incredible opportunity."
Horn was the first female elected to the office of Denton County Tax Assessor Collector, the first female elected as Denton County Judge and is the longest serving Denton County Judge in Denton County history, according to a news release.
Horn has already thrown her support behind Precinct 4 Commissioner Andy Eads to succeed her as County Judge.
"Commissioner Eads and I have worked well together, and I know he will work hard for the citizens of Denton County," Horn said in the news release. "The good folks of Denton County can trust Andy."
Eads has not officially announced he will run for the position in next year's election, but he is expected to later this year.
Willie Hudspeth, president of the Denton NAACP chapter, announced in a commissioners court meeting earlier this year that he intends to run for county judge.
Horn kept a high level of services with a very low tax rate in a fast-growing area, the news release said. One of Horn's top priorities was focused on improved roads and mobility. Horn spearheaded two road bond packages, overwhelmingly approved by the voters, in 2004 and 2008 that allowed the county to leverage $335 million in local funds with state, federal and regional partners to bring over $3 billion in road improvements during her tenure.