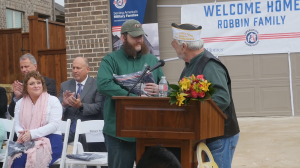 A U.S. military veteran and his family received a mortgage-free home in the Canyon Falls neighborhood last week, just in time for Veterans Day.
Operation Homefront and Meritage Homes Corporation teamed up to thank U.S. Army Specialist William Robbin with a brand new home in Northlake, according to a Meritage news release. The Robbin family were presented with the key to their new home at a ceremony on Thursday.
William Robbin, who was born in Dallas, enlisted in the Army in 2007 and served as a cavalry scout. He patrolled the streets of Baghdad in 2008 and carried out multiple missions throughout his service in Iraq. Robbin was honorably discharged in 2012 after suffering from traumatic brain injury and daily seizures.
"It's such a blessing and still feels like a dream every day," he said. "Thank you, Operation Homefront and Meritage Homes, for everything you do for veterans."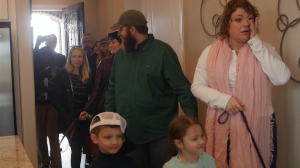 The three-bedroom home — the first one the Robbins have owned — is complete with a two-car garage, private study, covered outdoor living area — and no mortgage. It also includes a wide array of money-saving features and appliances, as well as an advanced home automation package, according to Meritage. William Robbin will live there with his wife, Nikki, their three children and his service dog.
Since its inception in 2012, Operation Homefront has worked with homebuilders and lenders to place nearly 600 military veterans and their families in mortgage-free homes. This is the eleventh new home Meritage Homes has built and donated to veterans through the Homes on the Homefront program.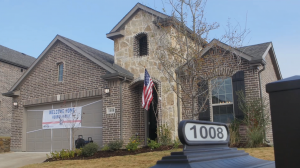 "We are thrilled to be partnered with Meritage and, for the eleventh time with this amazing homebuilder, be able to award a deserving military family a new mortgage-free home," said Brig. Gen. (ret.) John I. Pray, Jr., president and CEO of Operation Homefront. "The entire Meritage team shares our unwavering commitment to supporting our military families and together, we are giving this very special group of our fellow Americans the opportunity to thrive, not simply struggle to get by, in the communities they have worked so hard to protect."