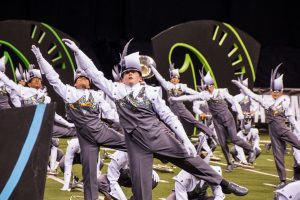 The Marcus High School and Flower Mound High School marching bands placed 4th and 5th respectively in the 2017 Bands of America Grand National Championships in Indianapolis, Ind. on Saturday night.
Some describe it as the pinnacle of high school scholastic marching band competitions, with teams from across the country, as far as Hawaii, vying for the top title.
Flower Mound was also awarded an invitation to participate in the Tournament of Roses Parade in Pasadena, Calif.
See more photos from the event here.